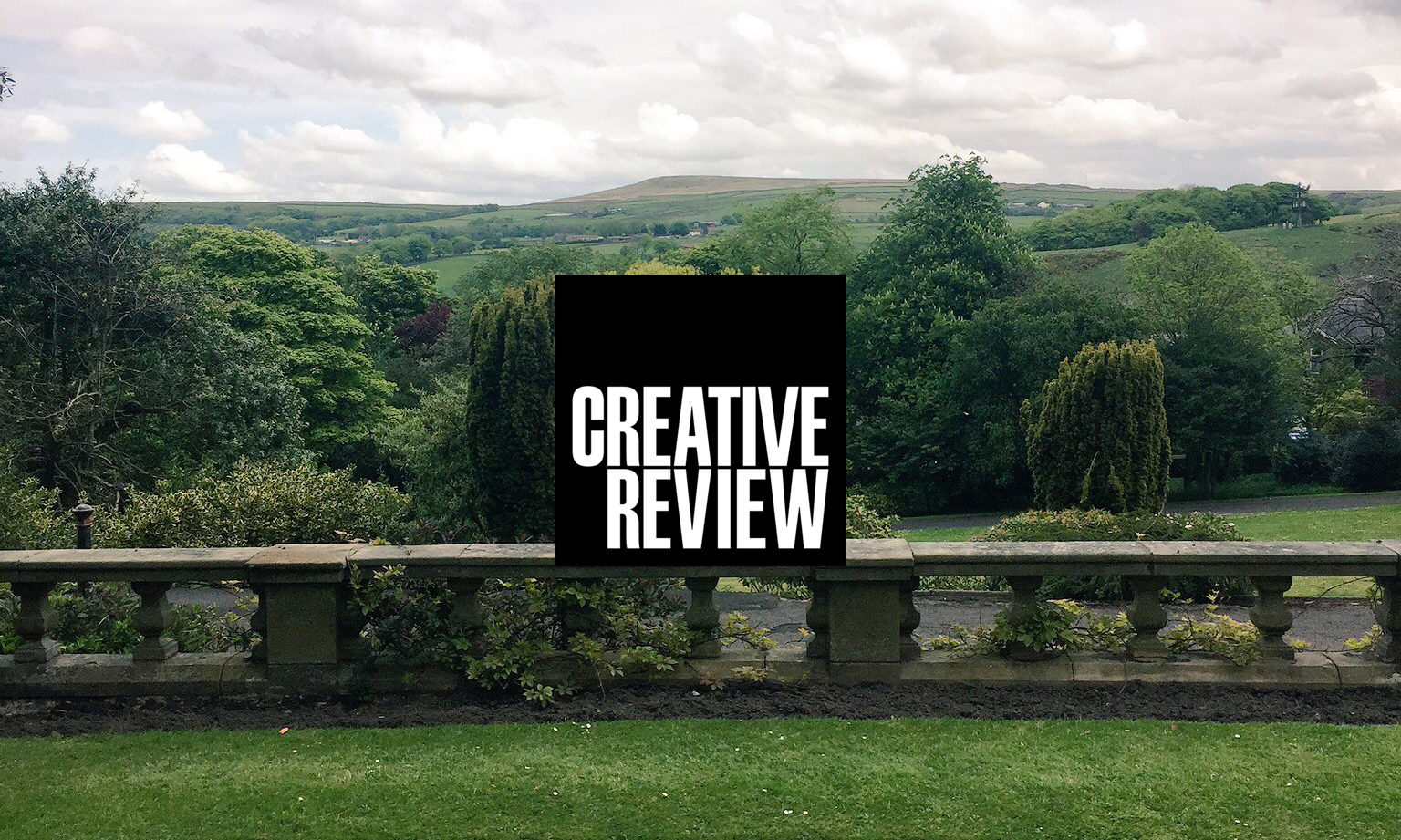 We were recently interviewed by
Creative Review
 for a series about creatives who have made the move from London and other major cities to relocate in the country or smaller towns.
Brand Up North's Jamie Kelly on living and working in Lancashire
Creative Review:
What prompted your move away from the city and set up a business in the countryside? 
Jamie Kelly:
We [Jamie & his family) live in a small town in [a part of] Lancashire called Rossendale. I was really lucky to work in Shoreditch at a great time in 2010 but back up north was calling and I came back to Manchester, where I worked at a couple of great agencies and in-house with the Co-op and Brother UK. When we decided to set up Brand Up North, we made a conscious decision that we wanted to be Lancashire-based. It is where we are from and it's a beautiful place full of great people and great businesses.
Manchester city centre is a hub for great agencies, talent and business, but so is Lancashire. Plus we get the views, and it literally is a breath of fresh air. We are lucky that our studio is in the grounds of a gallery in a converted stable, it is small, lean and producing great work in nice surroundings. We don't have a pool table, but we do have the hills.
CR
: Has it been harder to employ people or collaborate with other creatives since you have moved?
JK:
It has actually been the complete opposite, we have had senior creatives, strategists and similar businesses contact us from all over the country and further abroad from the US and Europe. This isn't because we are in the sticks but because the collaborative model is thriving and it no longer matters where your studio or office is to work with great people. Our business model lets us collaborate with the right talent at the right time, be it remotely or in our studio. We also want to create strong links with local universities and colleges so that we can help talented graduates get in to the industry and so they don't feel like they don't have to go to the city to gain that experience.
CR:
How has the move impacted your work-life balance, your ability to invest time in family and social engagements?
JK:
 The work life balance is the most important thing to us as a business, we have all been used to two hour commutes each way, terrible networks and not spending enough time with family. I have two young children and spent a small part of their lives leaving the house at 6.45 and getting back at 7, basically not seeing them during the week. Now I leave at 8am and I am sat at my desk at 8.15, it is a massive change for my family, but it is also great for the business as I am fresh and ready and our clients get more quality time out of me and the team. We work flexibly and judge our team and network on their output, not on their 9-5.
CR
: Since you moved to Rossendale, have you noticed any signs of gentrification or change brought about by the influx of ex city-dwellers? 
JK:
 Rossendale has always been a bit of commuter town to Manchester, and for people who want to get out of the city it is a piece of the countryside that gives you hills and value that South Manchester and Cheshire might not. Where I have seen the change is the amount of accessible creative spaces that are appearing across the county, this will draw freelancers, startups (like us) and established agencies out of the city for that work life balance, cost benefits and surroundings.
CR:
 Do you think you would have been able to start your career from such a place? Or was the experience in the city a vital stepping stone? 
JK:
 Since we launched we have worked with local, Lancashire-based businesses and ones further afield throughout the country. I think that my, and the team's experiences of working in London, Australia and Manchester have a massive part of why we work the way we do and without this experience we also wouldn't be able to produce the work we do. We have strong ties with local organisations of all sorts, and location to them does matter a bit more as they want to support and work with others local companies which is brilliant.